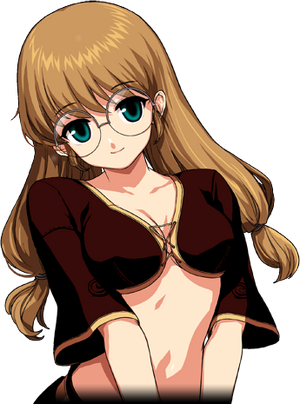 A cute young lady with round, metal-rimmed glasses bends over slightly, looking my way. Her arms, gently folded on front, are slender and long, peaking out of her bell-shaped sleeves. Her loosely-tied pigtails are reminiscent of the warm hue of a cream cup of tea latte, and her thick eyelashes over her dark jade green eyes and soft smile are full of inquisitiveness.
Personality
Edit
Appearance
Edit
Ad blocker interference detected!
Wikia is a free-to-use site that makes money from advertising. We have a modified experience for viewers using ad blockers

Wikia is not accessible if you've made further modifications. Remove the custom ad blocker rule(s) and the page will load as expected.